Roger Dubuis has been at the forefront of contemporary Haute Horlogerie since 1995. The Brand continues to be extravagant while combining the traditional art of fine watchmaking. Roger Dubuis skeleton watches reflect transparency which is of Key Value at Roger Dubuis. 
Roger Dubuis lives by the motto NO RULES, OUR GAME. This motto makes Roger Dubuis a daring brand while well trenched in the art of fine watchmaking. Especially with the highest complication of Tourbillons, which is a part of the brand DNA. 
We were fortunate to catch up with Nicola Andreatta, CEO, Roger Dubuis in a virtual conversation. 
It was a wonderful experience traveling to the digital Roger Dubuis Booth at W&W 2021. We were also able to discover Hyper Horology with their latest launch of the new Excalibur Single Flying Tourbillon.
Below are the Excerpts from the Interview:
Has the meaning of Luxury changed for Roger Dubuis customers during
Covid-19?

I believe the desire to own luxury watches has not changed. You Live to Die, – Luxury customers should believe in this LATIN PROVERB: MEMENTO MORI and CARPE DIEM in order to enjoy indulging in Luxury products. I believe in the saying that we will all die someday. Therefore, I have realized that those who choose to live with this moto, and are willing to indulge in luxury, experience everything to the fullest, including luxury. The meaning of luxury has not changed but the desire to experience it has only grown.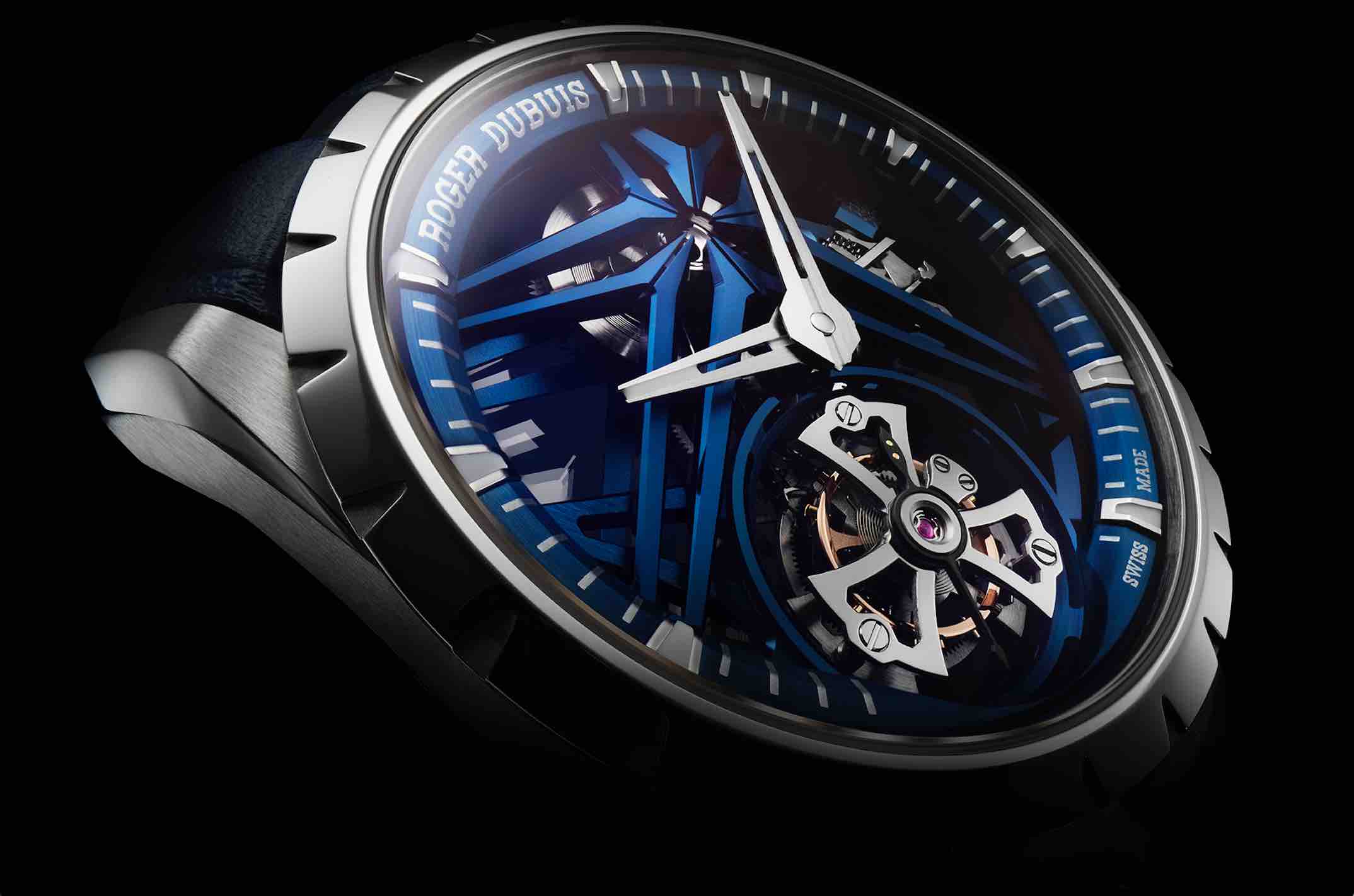 Which is the Roger Dubuis Timepiece on your wrist today?

Excalibur Single Flying Tourbillon with Eon gold.  This timepiece has the gold case, bezel and crown, and back case in Eon gold. Most importantly our signature skeletonized movement with a 72-hour power reserve. The EON Gold is a non-tarnishing alloy of gold.
Has the customer base changed for Roger Dubuis since the pandemic? Male: Female Ratio

Roger Dubuis is focusing on creating art pieces for people that have individual expressions and want to live life their own way, it can be a man or a woman, both can fall in love with Roger Dubuis timepieces. Roger Dubuis Maison focuses on creating timepieces that can be appreciated by everyone. We no longer create exclusively for Men or Women. Anyone can indulge in any of our timepieces. The boundaries are diminishing for gender-specific watches.
Please share some information on the Urban Art Tribe.
Roger Dubuis partnered with the URBAN ART TRIBE, composed of two artistic people – Dr. Woo, Tattoo artist, and Gully, Graffiti artist. Finding kinship with those disruptive souls who dare to make a difference, the Maison partners with these world-famous urban culture artists that reflect Roger Dubuis' values: break the rules, showcase expertise, and obsession with design.
What are your plans for India?

We have many customers for Roger Dubuis in India and also globally. India is an important market for us and we will continue to invest and develop this market. We work with very select partners in India that we believe are great ambassadors to the brand and will increase the Maison's exposure.